Fencing
We offer a complete range of fencing materials as well as intallation.
•Panels
Large stocks of LAP / Feather-edged panels. We also supply a wide range of decorative panels. Bespoke designs as requested also available. Installation service provided, including free quotes.
Special Offer:
6ft x 5ft LAP Panels @ £13.95 each incl VAT
•Concrete Posts
Full Range of Concrete Posts and Gravel Boards.
Special Offer:
8ft Concrete Posts @ £9.50 each incl VAT
•Trellis
Trellis panels available. Bespoke design – our speciality.
•Posts and Rails
Full range of sawn – machined fencing and Cundy peeled Post and Rails. Installation also provided subject to FREE quotation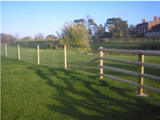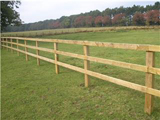 •Agricultural Fencing
High Quality Cundy peeled fencing materials. Main stockists for Vulcan HT Stockfile – all wire and accessories provided. We have 4 teams of people available for installation. Countryside Stewardship & Environmental schemes also undertaken.